Yahoo Messenger 11.5.0.228 – Standalone Offline Installers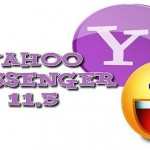 Yahoo Messenger is a very popular Yahoo chat application which is used by lots of people until now. Yahoo! Messenger is actually a free IM client and can be used for Internet voice and video calls, messaging and chatting. For category "Instant Messaging Program" one thing can surely be said about Yahoo Messenger that from the past until now it is supported on all devices. Yahoo messenger  can easily be installed on Desktops, Mac, Tablet PC, Android devices, and of course iPhones.

Yahoo released its latest version of Yahoo Messenger, right now the latest version of Yahoo Messenger which can be downloaded are Yahoo! Messenger 11.5.0.228.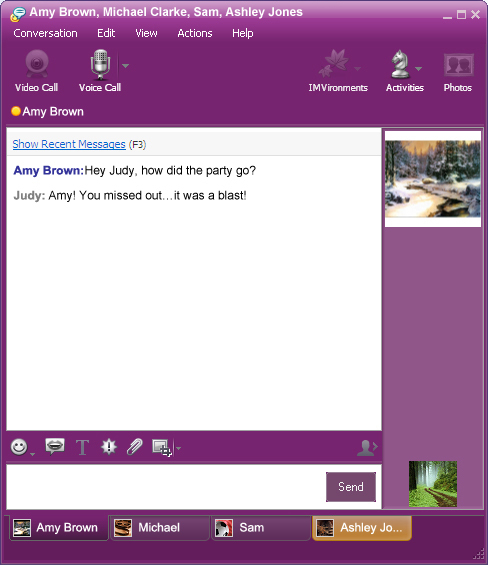 New features in YM 11.5.0.228 latest version are
Tabbed IMs– One of the most important as well as sought after features. They heard it loud and clear that being able to effectively organize and manage the conversations is important.
Improved Spam Management – I hate spam as much everyone else does, and still the battle against them is still going on. If anyone is receiving invitations from random strangers, they can now ignore multiple add requests with one click.
New Social Games – The way you are keeping in touch with your friends and family is going to up a few notches. With more than than 70 exciting games such as Backyard Monsters, Township and ourWorld, Yahoo! Messenger lets the user chat and play games at the same time. Also the user can involve his friends by sharing their game activities and play status so that their friends can join their game and they can join their friends.
Easy Access to Recent Contacts– It really makes your work really easy. You can easily contact your friends. In fact you can make more than a hundred messenger friends.
Anybody can visit the Yahoo site in Messenger.yahoo.com and can download yahoo messenger 11.5 application, but it will only be the Online Installer there, by default. But in that website the installation process can be done online only, and this of course consumes a lot of time. With standalone offline installer version, the installation process becomes quite easy.
yahoo messenger 11 5 0 228 offline installer, ipc 11 5 offlineinstallation