WorldMate is now available for Apples iPad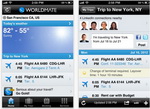 WorldMate is an application that can help you in your travel, this application provide almost all of the user needs who often doing travel overseas. WorldMate have been available for BlackBerry for a long time and giving features such as airplane schedule, hotel booking, weather forecast, currency rate, and many other feature and information which we can get with WorldMate application.
Now WorldMate have also launching their application for iPad users. What interesting is that WorldMate for iPad giving the offline access, so we don't need to always connect with the internet to use this application.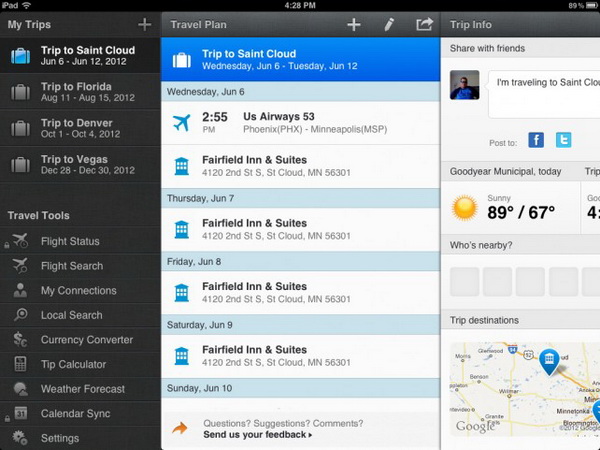 Here are some features available on Worldmate for iPad :
Providing 1300 information from airlines around the world.
Synchronize calendar between iPad, iPhone, and iMac
Synchronize on change of flight, change of gate, delays, or flight cancellation
Flight status for 99% flight on American airlines and 86% of the world airlines.
Flight schedule for more than 1000 available airlines.
Capability to look up for alternative flight.
Looking friend from LinkedIn contact who are around, sharing information via Facebook.
Sharing tips with friends, family, or co-workers.
This application available freely and can be downloaded from iTunes App Store pages. But for you who want to really enjoy comfort on your travel and holiday, you can use WorldMate Gold version which have more features such as Pushed Flight Alerts, Real-time Flight Status integrated into itinerary, Itinerary calendar sync, and Ad Free you can buy it for only $2.99.
WorldMate – Traveler's Value Pack is a universal app compatible with iPad, iPhone, and iPod touch running iOS 3.0 or later, and available in the App Store as a free download. Download WorldMate for iPad,iPhone and iPod