Website Hosting Server Monitoring – Tagbeep
If you are a webmaster/ blogger, then a hosting server is an important deal. Because if you have troubles with your server, it potentially makes your website or blog to go down and can not be accessed. So i consider that it is a must, to monitor your hosting server realtime.
One thing you can do to know whether your hosting server is going down or not is by using Tagbeep service. Tagbeep is a free service for monitoring your hosting server. Using this service, you can know when your website server is down or offline.
With this Tagbeep, you can also monitor up to 50 websites, and when the hosting server is down, Tagbeep automatically notify you by email or sms. And the cool thing is, this services are free!!!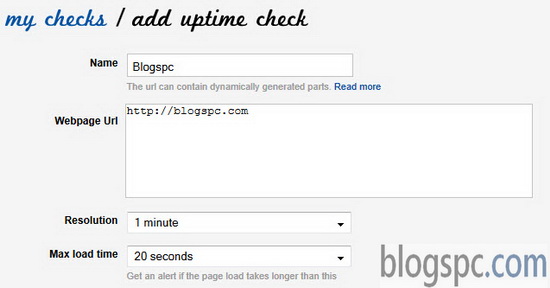 Uptime monitoring for smart people :
Free SMS alerts, Get free alerts via SMS during beta

Bulk quick add tool, Add all of your sites in one step

Web page screenshots, See what our crawlers see

Monitoring from two locations, Get the response time from USA and EU