Ipad is now one of the coolest gadgets to have by your side in this technological world. Ipad is known for offering some brilliant quality apps which in no time improves the social life of its users. They help in organizing, scheduling and providing complete entertainment.
Let me share top five ipad apps which will surely exhilarate your ipad experience.
Twitterific
It is one of the easiest apps to work with. It is one of the first app of twitter in ipad. Twitteific is known for its quickness, intuitiveness, good looking an arranged app. It provides the computer based transitioning opportunity with navigating between messeages, replies, time line and favorites etc. just download it free fron ipad store.
iStudiez Pro
This is a cool app perfect for a student and especially for university students. Basically this app is a planner app allowing students to keep in track and up to date with their responsibilities like assignments, lectures, important dates etc. students can download this app obviously from ipad app store with just a fee of $3.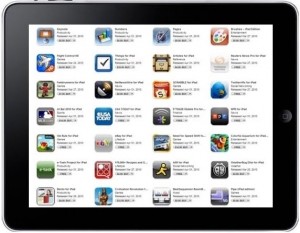 Marvel
This is a funny app and suitable for both young and old. The application allows comic book viewing that too in beautiful colors. It provides zooming feature also like panel by panel reading. This app is best for comic lovers. Yes it comes with certain price just $2.
The elements
This is also one of the useful apps for students as the feature of this app is to show the periodic table of elements. The presentation is pretty cool that visualizes 3D images, videos and much more. It develops a different interest in science. It also has a price tag of $14.
Labyrinth 2
After all those quality apps let us now deal with a relaxing application. Basic concept of this app is tilting the ipad rolling down ball through different maze of obstacles into a hole. You can pass your free time spending on this cool app. Once you start playing it becomes tougher to put down.
Above are some of the quality apps that will turn your mind. Once you start using, you will be addicted to them.