Top 5 IPL App for Your Smartphone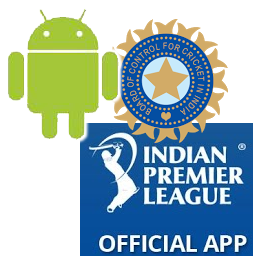 Don't miss the live cricketing actions of the ongoing IPL 6. Get all details of the IPL 6 right from live score, Schedule, Live streaming, Team Records, player's profile, ball by ball commentary and many more. from your mobile through Android apps. We are dropping you Top 5 IPL app for your smartphone here.
 Top 5 IPL App for Your Smartphone  
I.P.L 6 Score and Schedule
IPL 6 Live score and Schedule App provides Real Time IPL Live score with auto updates. Apart from getting a score update you can view Points table stats, player list of all the teams and Match Stats also.
Cricbuzz: Quick score updates and ball by ball text commentary 
Cricbuzz application provides quick score updates and ball by ball text  and audio commentary that helps you visualize the action as and when it unfolds. It offers match alerts via push notification service and Latest cricket news and upcoming matches.
Download: Android
Cricket Pro – Pepsi IPL 2013
Cricket Pro App can get you news from all the matches going around in the work with a brand new UI for increased responsiveness. But in this post as I am focusing on IPL 2013, this app certainly rated as the best to get updates about IPL 6. With Cricket Pro Android App you can get fast live score updates, information about the fall of wickets, partnership, match stats and lots of other information related to cricket.
IPL 2013 Schedule & Scores
There are many other features available in this App apart from getting live score updates. New features include twitter, complete schedule with reminder, team and player details and even you can watch live IPL matches on this App.
BCCI
BCCI official app brings you LIVE action for all Indian Premier League matches scores, results, team points and much more right from your smartphone.
Please let us know through comment section if there is some other  best IPL App for Smartphone