TOP 10 Free Online Anti-Virus Scanner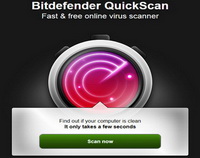 Anti-Virus are really important to be owned on every computer no matter what operating system used. So it's recommended that you install antivirus on your computer system so it can regularly scan and delete suspicious item which might be a virus. But sometimes only Anti-Virus program on our computer might not be enough, we might need "Online Anti-Virus Scanner" to scan a specific system or file.
The reason to use "Online Anti-Virus Scanner" is really simple. Online scanner is really easy to be used, you don't need to install anything. The services provided by sites which provide Online Virus Scanner also have an up to date virus database. One of the advantage of using "Online Virus Scanner" is when you download a file from internet or other computer, you can scan the file before saving it on your computer.
So for virus scanning online you can use some popular sites services which also Antivirus provider, here you can use it freely. Usually "Online Anti-Virus Scanner" only works with Internet Explorer browser. So when you want to use the services. You should open the sites using Internet Explorer.
Top 10 Best Online Virus Scanners For Your Computer
Bitdefender QuickScan combines intelligent local scanning and in-the-cloud scanning to create an advanced online tool which detects e-threats in memory quickly. QuickScan is very lightweight, requiring only a very small browser plugin for client-side tasks. You can runs online from any Internet connected PC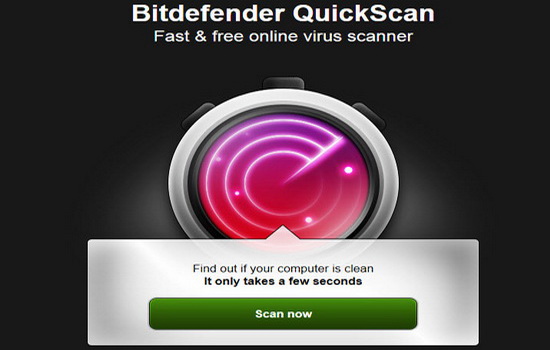 With ESET Online Scanner, you can scan your computer for threats and remove malware on your PC in one simple click. Without having to register any contact information, ESET Online Scanner offers the most current threat signatures and heuristic detection algorithms available from ESET's Threat Lab to help you find both known and unknown viruses, worms, Trojans, spyware, phishing, and other Internet threats.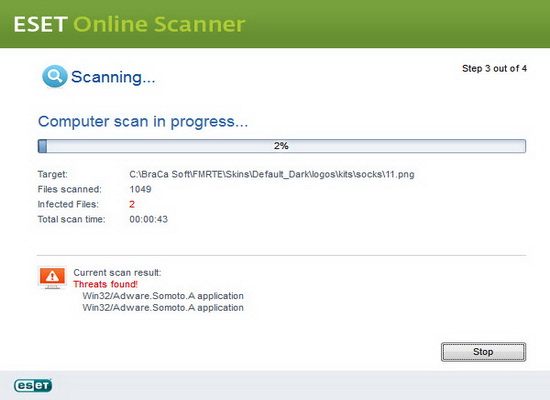 Detects and removers: Virus, spyware, trojans, rootkits, key loggers
Works only with Internet Explorer
Available in several languages
Allows the user to customize the advanced analysis
Prior to scanning, it automatically update its database
In 4 easy steps you can analyze and detect viruses on your system
Free and you need administrator privileges to use
Symantec Security Check tests your computer's exposure to a wide range of online threats. It's free and an effective tool that helps determine your Internet security needs.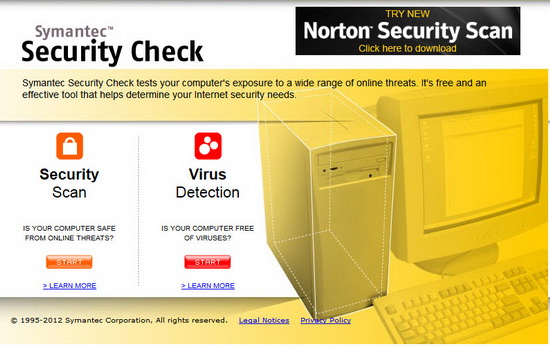 Detects and removes: Virus, spyware, trojans, rootkits, key loggers
Works with Internet Explorer, Chrome and Firefox (and extension)
Available in several languages
It is free, one of the fastest and most powerful I've ever had
ActiveScan 2.0 is an advanced online scanner based on Collective Intelligence (scanning in-the-cloud) that detects malware that traditional security solutions cannot detect.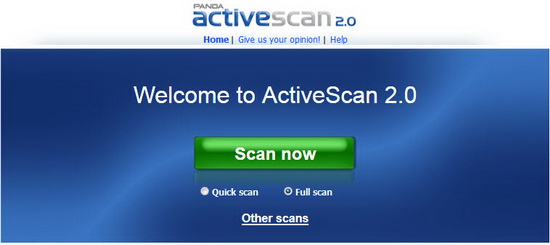 Detects and removes: Virus, spyware, trojans, rootkits, key loggers
Works only with Internet Explorer
Available in several other languages
CA Online Threat Scanner scans your computer for viruses and spyware and can detect malware threats from within your web browser. You can use the scanner free of charge
HouseCall is Trend Micro's highly popular and capable on-demand scanner for identifying and removing viruses, Trojans, worms, unwanted browser plugins, and other malware. HouseCall 7 features an intuitive interface and the ability to perform fast scans that target critical system areas and active malware. It also leverages the Trend Micro Smart Protection Network™ to help ensure that scans catch the latest threats.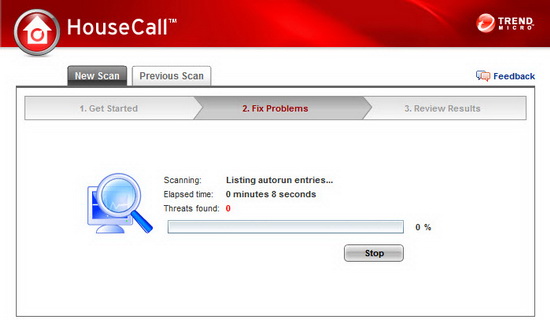 HouseCall 7.1 improves on the recently released HouseCall 7.0 by providing a full system scan option and an option to scan only specific folders. It adds support for 64-bit versions of Windows Vista™ and Windows™ 7
Find viruses & spyware with our free Online Scanner. F-Secure Online Scanner can help get rid of viruses and spyware causing problems on your PC. After running Online Scanner, you should make sure that you have an up-to-date security solution keeping your computer free of problems in the future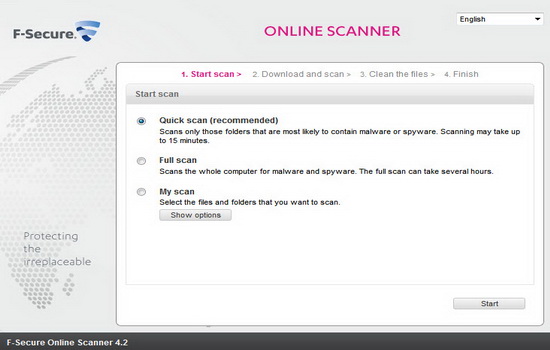 Detects and removes: Virus, spyware, trojans, rootkits, key loggers
Works with Internet Explorer, Firefox and Google Chrome
Need JavaScript to function properly
Available in several other languages
It is free, simply run and start to analyze all
McAfee Security Scan Plus helps you detect thousands of viruses on your computer. Based on the award-winning McAfee VirusScan engine, FreeScan searches for viruses, including the latest known "in the wild" viruses, and displays a detailed list of any infected files. Should viruses be found, FreeScan even provides links to more information about the viruses and what you can do to clean your system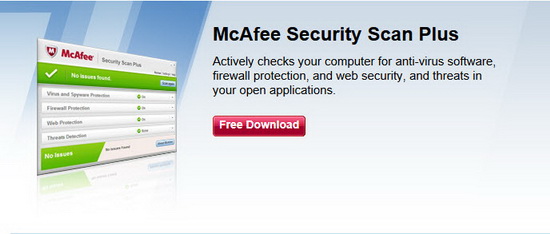 Jotti's malware scan is a free online service that enables you to scan suspicious files with several anti-virus programs. Scanners used are Linux versions; detection differences with Windows versions of the same scanners may occur due to implementation differences. There is a 25MB limit per file. Keep in mind that no security solution offers 100% protection, not even when it uses several anti-virus engines (for example, this scan service)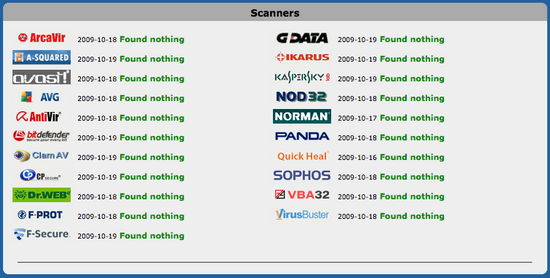 Avast Online virus scanner gives the possibility to check your files quickly and free of charge. Each time you may check only one file with size not exceeding 16MB.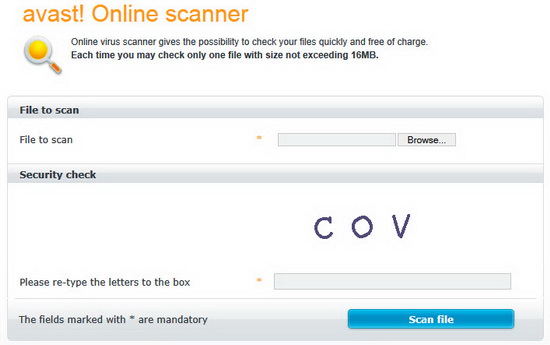 But what need to be noted that :
Online Antivirus Scanner are not replacement for Antivirus Program. No matter what, to secure your computer from virus and spyware use Antivirus software. On my site, i also give some review and download link for paid Antivirus program which you can get for free and legal.