The New LG Optimus L7 Review
The LG Optimus L7 headlines LG's new L-Style line of Android phones, designed for users that want the latest software and features but don't have the budget for the more expensive Optimus smartphones. Now a day technology has been moved so fast that no one is interested in mobile phones. The world has become smarter, smarter its people, smarter choices This awesome handset comes with android 4.0 version and with a spicy look of screen size 4.3 inch. The screen is powered with a NOVA technology for a brilliant friendly display.
The new LG Optimus L7 deals with easy affordability and with powerful features like Android ICS features which are easily manageable and bring's happiness among its users. What it does best is you don't have to open menu again and again while viewing recent downloaded apps. The ice cream sandwich feature is an important advantage of optimus.
Just swipe your fingers and handle all the notifications, browsing tabs, and recent apps. It provides you the opportunities like soft keyboard, spelling checker which altogether helps you type freely and accurately. Addition of dynamic dictionaries takes optimus a level higher.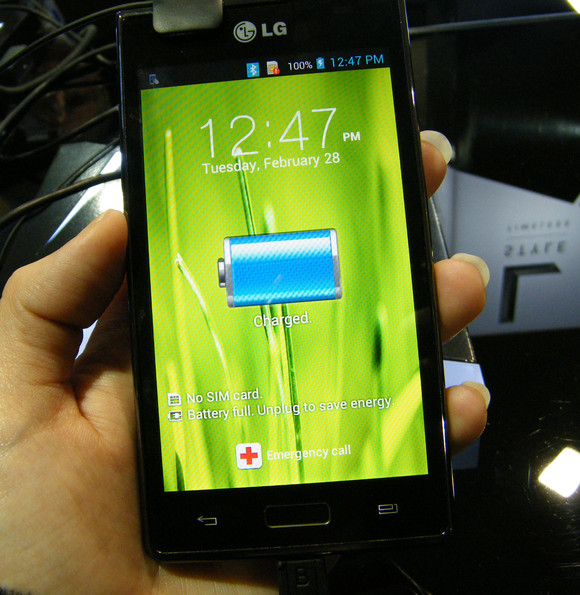 Android's latest features are included in this smart phone like voice input engine providing its customers good microphone experience. A unique security feature is also installed which provides a unique streaming voice recognition. This brilliant device runs on the latest versions of google's mobile OS, Android OS. So obviously it comes with features like gmail, google search, google plus, messanger.
The Presence of Near Field Technology chip enables this handset to connect with other NFC enabled handsets. Lg optimus is equipped with the LG's latest user interface, the optimus UI 3.0.
Let us deal with the pros and cons of this handset:
Pros
Runs with the latest android OS.
Ice Cream Sandwich feature.
NFC capabilities like Android beam.
Bad
Speaker quality on the slower side.
Slow processor making it choppy performance.
Conclusion
What we can conclude from the above is LG optimus L7, a perfect smart phone to have by your side. It employs some of the latest technologies known till now. So wanna become smarter, buy LG optimus L7 meant for smarter peoples.