The Importance of Social Media Sharing Widget to Increase Website Traffic

Social Sharing and Bookmarking Widget on websites is one of the most important widgets a website must have to increase the traffic. Adding the Social Media Sharing Widget will make the visitor of the website share easily the contents of your website to their friends either by email, social media network (facebook, twiter, etc), bookmark them on delicious, and so on.
The addition of the social media sharing widget on your website is a right decision, and it will ease the access to get in to Social Media network whose growth is rapid and increasing, and this surely will bring you benefit where you don't have to spend more money to promote your website.
It is very easy to add/install Social Media Sharing Widget, you can use some free services. Here are some services you can get for your website :
Top 3 Social Sharing Widgets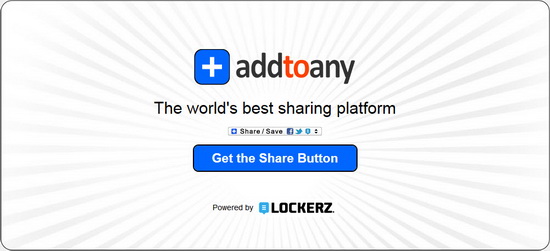 It is easy and fast to add Sharing Widgets by using this site. You don't have to register to get this service. When you are visiting this website, you will be given some options, whether to add the widget on the wordpress, blogspot, drupal, joomla, and so on.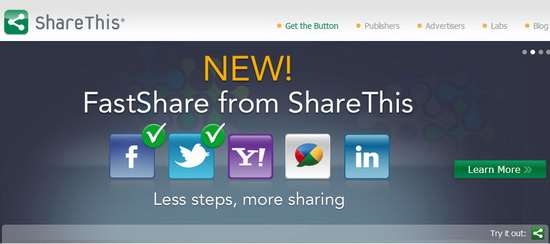 This service has a beautiful and various button design for Social Media Sharing Widget, including chicklets and counters. The Sharing Widgets on this service are supported for more than 39 popular web sharing and bookmarking services. You can freely choose the widget design and customize it at your will.
This service also has a "Real-Time Trending and Analytics" feature, to get noticed about what is happening and is trending of the people who share this service widget. You will have to register to get the widgets, but don't mind it since the registration is free.
The widgets provided by AddThis support many web sharing and bookmarking services. They also provide a report and analysis feature, which is going to let you know about the content that is most shared and about the activity of your active widgets. To use this feature you have to register (it's free). But if you feel like you don't have to register, you can skip the feature and you can still get the AddThis's widgets.
The widgets from AddThis have so many designs you can choose for your website. AddThis is one of simplest widgets, easy to use, and very light.
Those are services who provide Social Sharing and Bookmarking Widgets that you can add to your website easily and for free, so that your visitors will have an easy quality contents sharing with their friends.