Solving WiFi Connectivity Problems on iPad

Wi-Fi is one of the way to connect iPad with internet connection and it become an important part of iPad gadget. But lot of iPad user found some problem in using Wi-Fi connection. One of it is the less iPad capability to reach the signal from Router/access point. iPad have maximum reach around 65 feet, when for most notebook can surpass 100 feet. So when you have problem with low signal, make iPad closer to router might help solve this problem.
If your connection drop couple of times, try to renew the dynamic IP from Dynamic Host Configuration Protocol (DHCP) by go into Network part of the setting page, click on Wi-Fi and press the little blue arrow on the right side of the line for network which you want to use, click on renew lease to refresh connection with the router/access point.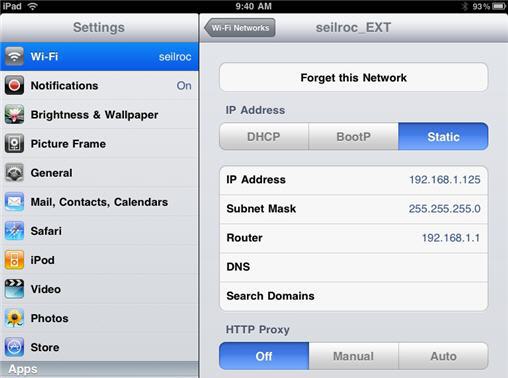 If the things above didn't help, try to use static IP address, not DHCP. Make IP address which not used by router. Example the IP have prefix 192.168.1.xxx (I can't choose the number to prevent conflicts with IP DHCP). In settings, click on static and enter the address on IP Address column.
ipad ip static