Samsung Gear S Review -The Ultimate Wrist Wear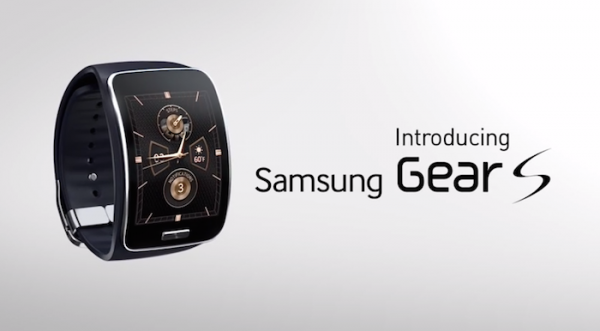 Its Samsung, the South Korean Electronics Giant, with its next Generation of digi watches, which is rightly named as  Samsung Gear and this time " Samsung Gear S". This is a pretty cool device, better than its predecessors with a Super AMOLED, 2 Inch Curved LED display. It has been released with the Samsung Galaxy Note 4. With Screen Resolutions of 360 X 480 pixels and 12.5 mm thick, it's gonna make a revolution in the Digital watches segment. Weighing just 67 Grams, it has a Metal Frame and a Rubber/Plastic Wrist strap and also a metal wrist Brace.
The Specialty of the device is, it's a Standalone device running with Samsung's own Tizen OS, with a Dual-Core 1 GHz processor and 512 MB of RAM with 4 GB of internal memory. The device is also capable of 2G/3G connectivity and thus can accept a SIM Card.
And what's Special in that???…  Every Company has the same. Right???.. This Gear S has Samsung's Own developed S-Health Application, which is specially designed for exercises. And also a sensor at the Bottom for Calculating Heartbeat Rate, which is a bit upgraded from its predecessors and other Digital watches. And also Water and Dust resistant not more than 3 meters Depth. S-Voice, MP3/MP4/AAC/WAV Player, Photo/Video Viewer and Voice Memos etc. add to its features. These are some Salient features, that makes this Stand a bit higher in the market and as said, it's a Standalone device and does not require any Smartphone support, but marketed along with Samsung Galaxy Alpha and Newly released Galaxy Note 4.
Not but not the least, this Gear S is powered by a 300mAh Non removable Li-Ion battery  and can withstand for 2 days.  Pricing around 200 to 300 USD, the Samsung's Newbie can penetrate the market capitulating all its rivals.  What do you think of the new SAmsung Gear S. Drop your review and feedback in the comment section