Samsung Comes Back Strong With Galaxy Note 4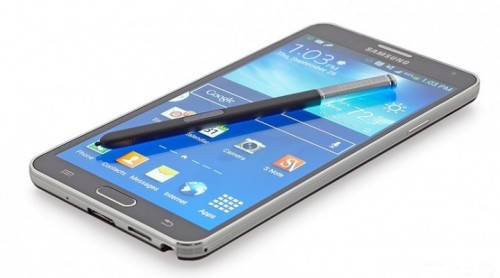 Samsung is back!!! With its mobile phone market with a flurry of handsets, as soon the Samsung Galaxy Alpha is released, the Electronic giant has also released, its Small tablet..oh.. It's a Phone..huh.. amixture of this two??..  It's the New Samsung Galaxy Note 4, and the company has termed it a "Phablet", fourth of that kind.
It has been in the market for a month and has received overall positive reviews even when compared to its closest competitors, the Newly released Google's Nexus 6 designed and developed by Motorola and the Apples iPhone 6 and 6s. But, what you get with the Galaxy Note 4 is the Same "Kitkat", not  the Chocolate, but the OS from Google, but this is lesser compared to the same with Google Nexus which has the newly developed "Lollypop" and Apples ios 8. But, anyway you will get the Samsung's all-time favorite user interface and its other features and options which are World Class!!..
So, what's best in this Samsung's development in the Phablet arena?? Is the question… When Compared to its Predecessor Galaxy Note 3, its has improved features such as improved Screen resolution along with pixels per inch, Cameras, Processor and Chipsets, GPU and also in the OS, which is still Android.4.3 in galaxy note 3, the update yet to be got.  Features like Super AmoLED 3, corning gorilla Glass, 4K Video recording at 2160p @ 30 fps, 16 MP camera, 4G LTE covering most of the bands, OS Android KITKAT V4.4.4, with Option of GPU with Mali-T760 and Adreno 420 and Last but now the least a Very Styled, Stylus are the to be noted features and specifications. The battery backup is an awesome 20 hour 3G usage with a 3220 mAh Li-ion battery.
So, Samsung the market leader in the mobile phone segment now, has placed its product well along with LG's G3, Google Nexus 5 and Apples iPhone 6 series. Samsung Catering to the needs of people at various levels, have also released the same with plan of capturing the Gaps left out by Nokia and Sony, which has released Z3, which has been poorly placed with a very bad marketing strategy.
So, Can this phone be as successful as its predecessors, the Note 2 and Note 3??. Can the Galaxy Note 4 add one more feather to the Successful Galaxy Note family???.. Its upto the market to decide J !!! with mixed expectations.. !