Rumor : There will Only be Internet Explorer on Windows 8 RT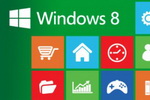 Windows 8 RT is the name given by Microsoft on the operating system Windows 8 which runs on ARM processor. The presence of Windows 8 RT are giving related issue about Microsoft policy which limiting the browser usage on Windows 8 RT.
Mozilla and Google, the owner of Firefox and Chrome browser have filed protests about the Microsoft's policy. Quoted from CNET technology site, Friday, 11 Mei 2012, this charge announced by Mozilla from their official company blog. Mozilla side says that OS Windows 8 which running on ARM processor forbidding the usage of browsers other then Internet Explorer to run on Windows Classic mode.  
It means there will be only Internet Explorer that can do computation function which is vital for modern browser in terms of speed, stability, and security, " said Harvey Anderson, Mozilla General Counsel.
This protests is supported by Google which state that their side have been worrying about the same things. "Ecosystem on Windows 8 have limited the users choice and also innovation. "Google have also added that their side also believe that competition is needed to make all sides working harder to be better.

Related rumors about limitation of browser which can be used on Windows 8 RT, Microsoft is not available yet to be asked for comments. What would you think if Windows 8 RT actually limit the browser which can run on that OS, where only Internet Explorer can be used to do browsing on Windows 8 RT ?