Opera Mini For iPad Now Available
After 2 months the Opera Mini version 6 was released for Android, now iPad users can also use the Opera Mini 6 for the iPad. This is good news for the iOS devices users considering the Opera Mini is one of the most popular Mobile Browser.
Opera Mini for iPad (iOS Devices) still rely on the Opera Turbo Feature where Opera  will perform a compress data prior to any request to access a Web page before it is sent back to the user's. With this feature, of course the Opera users can open a Web page faster and reduce costs.
Another new feature is the ability to share links to pages on social networking site directly from the view found among users of the browser. This feature would be much preferred by iPad users who use Opera Mini, since the current world of the Internet has been linked to many people through social networking sites like Facebook, Twitter and others.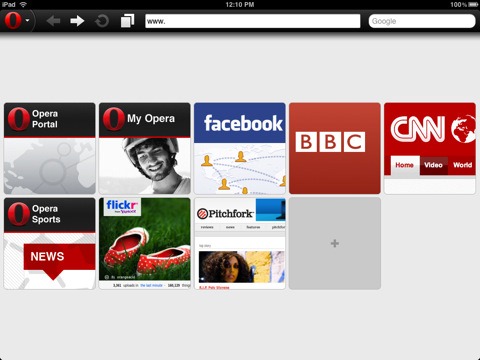 The presence of Opera Mini for iPad and ios Devices certainly is good news since so far only the Safari can be used. And of course the competition between this two browsers will be interesting. What do you think? will the Opera Mini be able to compete with the iOS Device standard browser?
What's New in Version 6.0 – Opera Mini Web Browser :
Updated design with a fresh new look and feel

Super smooth pinch-to-zoom and panning

Support for iPhone 4 retina display, iPad, and iPad 2 devices

Direct share on Facebook, Twitter, and My Opera

Open new page in background tab

Improved international font support for Arabic, Chinese, Vietnamese, and other non-latin languages
Download : Opera Mini for iPad, iPhone, iPod touch
opera mini for ipod, opera mini for ipad, opera mini ipod, opera mini ipad, opera mini for ipad free download, opera mini for ipod touch free download, operamini for ipod, free download opera mini for ipod touch, opera mini for ipod free download, free download opera mini for ipad