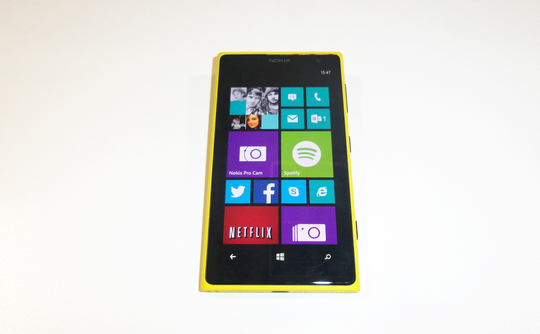 Nokia is in a desperate situation and they are trying out everything that is possible to get back into the track of its past prominence. Samsung and other major companies have pulled back Nokia so much on its own playground. However Nokia went on going with its old school methodology and launched its flagship Lumia 1020. Get down to read the complete Nokia Lumia 1020 review.
Design
The Lumia 1020 is one of the most beautiful smartphone when it comes to the design. Nokia has done an exceptional job in designing their flagship. It looks like Nokia is trying to follow Apple's path of keeping a standardized design for its products. The only negative aspect of the design comes out in the rear part where it looks bit bulkier where the 41 megapixel camera sits, which is 130.4 x 71.4 x 10.4 mm and weight of around 158 grams. The thickness and the weight definitely adds some bulk to our pockets.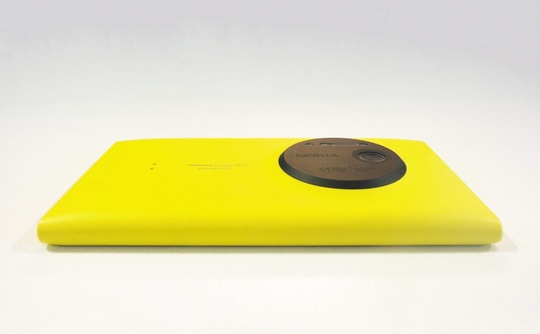 Display
The Lumia 1020 uses a 1020×768 AMOLED glasses that is equipped with bespoke display technologies like PureMotion HD+, Brightness control, High brightness mode and a 60Hz refresh rate that elevates the handset well beyond what its pixel count would have you believe.
OS: Windows 8
Windows Phone 8's tile-based UI is certainly striking and is very much a unique beast amongst its peers. It is much easier to use and very easy on the eye with its cascading application layouts and silky smooth scrolling.
The layout is simple: your main screen is the Start menu –– that's your Live Tiles. Swipe from right to left to access everything else – this is basically your app drawer. Bing search is accessed via the right-hand navigation key, and a long press on the back button opens up multitasking.
Camera: Pureview 41 mega Pixel
The most eye catching aspect of the Lumia 1020 as all we know is its Pure View 41 Mega Pixel Camera. Surely this feature is the trump card for Nokia Lumia 1020. This comes up with Optical Image Stabilizer built on to the camera module for enhanced low light photography. It is integrated with a Carl Zeiss lens and a powerful Xenon flash for better image appearance. The camera is also capable of recording Full HD videos @30fps with 4x digital lossless zoom. It also has a front camera of 1.2 Mega Pixels capable of recording videos at 720p resolution. It is no doubt and Lumia 1020 stands tall beating up all its peers when it comes to camera.
Multimedia
Lumia 1020 can also emerge as a great multimedia device for you. The Nokia Gallery, Music and the Video Apps are excellent and lets you watch and listen to all the major formats without any pain. Another highlighting factor is the Nokia Map which gives a stiff competition to the Google maps and display accurate direction to the users.
Conclusion:
Overall, Lumia 1020 leaves us impressed. There is no doubt that the Windows Phone 8 is no match for Android and iOS. But, if you are looking for a good replacement for your Android phone or you are a hardcore Nokia fan boy then rush to the nearest store and get your device.