New Chat Solution for Facebook

This month, Facebook not only released video chat feature, but also added a sidebar on their appearance. Unfortunately, Facebook users don't like it, most of them complaining about the sidebar, since it makes them uncomfortable to chat. Many Facebook user want to still use the old Facebook Chat.
For you who chat a lot on Facebook, I'll give you a few tips and solutions to keep the comfort on Facebook chat. You can use a special page to chat on Facebook, and the chat appearance on this popout is completely fulfill the whole screen, so I think you'll be pleased when you are chatting.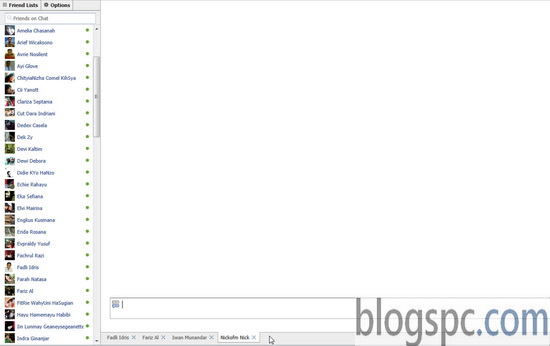 Visit https://www.facebook.com/presence/popout.php on your browser.
And on your browser, just press "Ctrl+D" to add this Facebook Chat Page into your browser bookmark list.
change facebook style free download, Change Facebook Style, old facebook chat free website host, Pc style facebook