Learning About Yahoo messenger IM Environment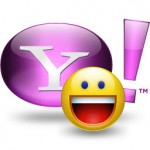 Nowadays we all are very busy with messengers on the internet. There are 4 different kinds of popular messengers. They are AOL, MSN, PAL and YAHOO messenger and all are free of cost. Those who are frequent on Yahoo messenger are quite aware of IMVironments. IMVironments (popularly known as IMVs) are actually interactive backgrounds that a user can add to his IM conversations. You can play games and do lots of other things also. It only depends upon the IM environment that a user has downloaded. A different kind of buzz sound is produced by different IM environments. Whenever the background of the chat window i.e. IM environment is changed, the other party also changes accordingly. These different environments are available on Yahoo.com.
Generally the Yahoo Messenger Imvironments are not enabled if its messaging program's settings are not configured to hide them or if the required software is not available. IMvironments are used both with the installed and the online version of Yahoo! Messenger. They make chat more interesting and interactive by simply adding background images that include movie stars, comics characters, rivers, animals and nature.
Settings
By default Yahoo! Messenger has not enabled Imvironments until the user himself does so. Click on the Yahoo Messenger Imvironment button available at the top of the conversation window to view it. A list of IMvironments is displayed by Yahoo! Messenger by genre. Few are animations liking flaking snowflakes while others are static images.
Flash Player
The default plugin generally used to display Yahoo Messenger IM Environment is Adobe Flash Player. The latest version of the Adobe Flash player must be installed since many IMvironments are animations.
Downloading
Many times one or more Imvironments couldn't show up in Yahoo! Messenger, the best way to get them is to download them directly as they are available on yahoo's websites. Even if Yahoo! Messenger is performing below expectation, the best way to tackle it is to downloading and installing a newer version and it will reinstall IMvironment.
Other
Whenever video calls are started in Yahoo! Messenger, by default IMvironments are automatically turned off. It is done to leave more viewing space for the user.