iOS on Android Phone – Application to Change The Interface of Android to iPhone Like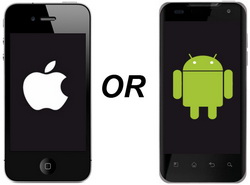 iPhone with iOS and Android is becoming the most trending smartphone these day. One of the advantage of iPhone is the elegant looks on the hardware and the operating system used, the iOS. iOS not only having a cool features, it also have a good and comfortable interface to be used, but the lackness of iPhone is on the price, it's pretty expensive for people who does not earn so much. While Android is one of the smartphone with Android operating system as Open Source which provided with lot of free application and games for the users.
For android we have lots of producers which provide cheaper version on their android gadget compared to Apple's iPhone so it will be more into reach and have lots of users in the world. But like what I said before, iPhone which supported by iOS which have a good interface also make Android users interested. For that it's not really strange if Android Phone users like to have the iOS interface on their Android Phone.
For you Android Phone users, you can get iOS interface just like iPhone on Android Phone by using some launcher apps which you can get for free on Android Market. Here I will give three choice of launcher application which you can use to change the interface of your android so it will be just like an iPhone.
Developed by Espier Studio, Espair Launcher is an application that change almost completely the Android interface to be just like iOS interface, if you are an Android users and really interested to change your smartphone interface to be like iOS, you have to own an smartphone with Android 2.2 or higher version.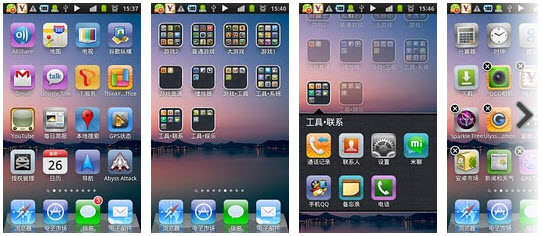 https://market.android.com/details?id=mobi.espier.launcher
iOS Extreme is a theme for GO Launcher EX, inspired by the iPhone's operating system. iOS Extreme was carefully created to simulate and improve the GUI interface of the iPhone, including the buttons, the Tab icons, pre-made iOS icons, folders and Tab Menu as well as icons for select Market Apps.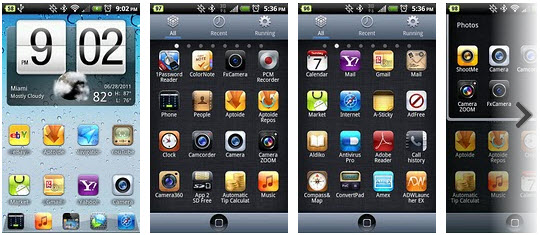 https://market.android.com/details?id=com.gau.go.launcherex.theme.iphone&hl=en
Now you can get iOS on Android Phone without needs to spend more money to buy the iPhone gadget to replace your Android. With the three launcher application above, you can change your Android interface so it will looks like iOS interface on iPhone.
ios on android phone, install ios on android, ios for android phones, how to install iOS on android phone, install ios on android phone, ios on android device, how to install ios on android, ios on android, ios for android phone, ios in android phone