How to upgrade Hotmail to Outlook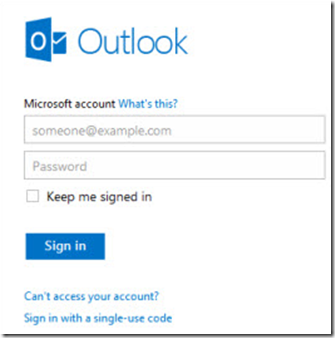 Microsoft recently brought in Outlook.com, the impending successor to Hotmail. If you are looking to have a new hotmail account you can sign up with outlook.com . However in case if you have are an existing user of hotmail and you can easily make an upgrade or switch over to Outlook.com from Hotmail while keeping your current address, contact list, and settings. The only thing that changes while switching over from hotmail to outlook.com is the user interface, you will be provided with new inbox with great features and options from outlook.com
How to upgrade Hotmail to Outlook.com
: Step by step instruction.
Login to Hotmail.
Sign-in with your existing Hotmail account (@hotmail.com, @msn.com, @live.com, etc.)
Once  you are in Hotmail inbox, click on Options you can see them in the top-right) then click on Upgrade to Outlook.com:
You will see a message asking you if you are sure you want to upgrade. Click on Upgrade to Outlook to continue:
Upon clicking Upgrade to Outlook, your Hotmail inbox will be replaced with an Outlook.com and you can start using it:
How to Rename Hotmail account to @outlook.com account
You can also upgrade from Hotmail to Outlook.com by simply renaming the existing email account. Once you rename your old email account turns out to be an alias. So that you will be receiving email send to the old account.
To rename Hotmail account.
Log into your email account using outlook.com
Then select options -> More mail settings option.
Click on Managing your account" and select "Rename your email address".
You Hotmail account will be renamed to Outlook.com account.
That's it you are done.
How to create an Outlook.com alias
Microsoft enables you to create up to 15 aliases with respect to your hotmail account. Aliases help you to manage different email account but you can manage everything through a single Inbox which will be same. Sending and receiving emails from all of your aliases without any problem.
How to add alias to outlook.com?
Just follow up these instructions to get achieved.
Log in to your outlook account.
After login, select Options -> More mail
Now click on "Create an Outlook alias" option given under "Managing your account" section.
It'll open the page where you can create an outlook.com alias to your Hotmail account. Just enter your desired email name in "Email address" textbox and click on "Create an alias" button.
It will prompt you an message "whether you want to receive the new emails in a new folder or an existing folder which is your Inbox". Use your desired option an click on "Done" button. That's it.
One thing that you need to keep in mind is that you cannot sign into your email account using the alias. Sign in with your primary account name.