How to permanently delete facebook photos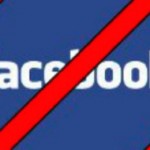 We are very much aware of the fact how facebook is spread over millions and millions of people in this world where social networking is a kind of addiction. We are also aware of its brilliant features and one of which is uploading pictures, photos etc. facebook makes it easy to share your captured moments with friends, relatives and with the entire network.
But a time comes when you feel to delete any of your pictures from your own profile that are inappropriate and no longer required to be posted. Don't worry because facebook allows deletion of pictures as well but only one thing you should keep in mind you can only delete pictures that only you have uploaded.
Follow certain steps and know how to delete your facebook pictures:
Step 1
Visit the social networking site facebook through www.facebook.com. Log in to your account then click on your profile link or your name at the top. Those links will take you to your profile.
Step 2
Now to delete your pictures first open the pictures by clicking on "photos tab" where you can view your albums and pictures. Here you will also see the pictures in which you are tagged. As you can only delete pictures uploaded by yourself only so click on your albums and view all.
Step 3
Now your job will be to find the unwanted picture you have uploaded someday. By clicking on the thumbnail of the picture you will be able to see the whole picture in an enlarged view on a different tab. below the picture you will find certain options like:
Now from these entire options click on "Delete this photo". A dialogue box will appear and facebook will ask again if you really want to delete the selected photo. Then click on delete and the photo will be gone forever.
Follow the steps one by one and comfortably delete whichever photo you want to delete.