How to Know the Foreign Currency Exchange Rate Real Time

To know the foreign currency exchange rate real time, you can use online facility Currency Converter provided by Yahoo! With this feature you can do conversion for all currency used all around the word. It's really easy to be used.
You can use this service in http://finance.yahoo.com/currency . After you open the site, choose the initial currency on the left from. And the result currency on the left form, for example if you want to convert to Rupiah, you can type "Rupiah" or "Indonesia"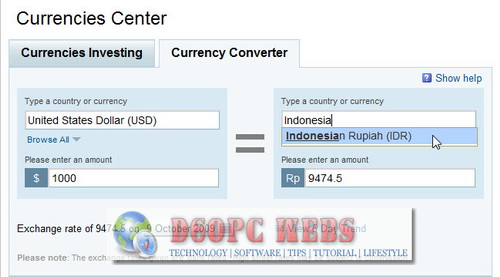 After that, input the amount of money that you want to convert on the form on the left side, and then automatically the result will be displayed on the form on the left side.