How to Fix "Internet Explorer Has Stopped Working"
Even when Firefox and Chrome already become the most popular browsers now, but internet explorer still have so many users because Internet Explorer is the default browser from Windows Operating System which still become the most dominant operating system which owned by peoples around the world. The users of Internet Explorer often meet crash problem on their browser, and the most frequent one most likely the "internet explorer has stopped working" error.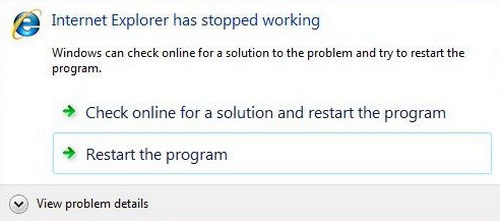 There are so many reasons why Internet Explorer can crash sometimes until it shown the "internet explorer has stopped working" error. On this article, we will try to review some reasons why IE browser sometimes error and some tips to fix the problems which happen to the Internet Explorer
01. Reset all settings in Internet Explorer to default
Close your IE, head to Control panel -> Internet Options
Go to Advanced tab -> click on Reset -> click OK
Now start your IE again.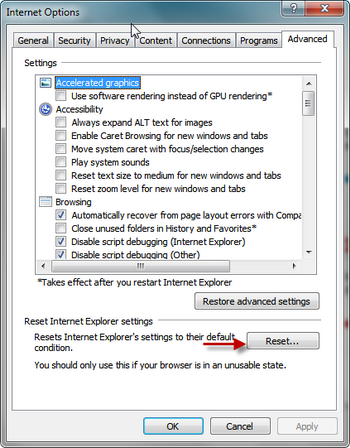 02. Other Microsoft services troubling your Internet Explorer
Close your IE, head to 'Start' -> 'Run'
Type 'msconfig' -> click 'OK' -> click 'continue or allow' on User Account Control popup
Click 'Selective startup' -> Uncheck Load startup items
Click 'Services tab' -> Check 'Hide all Microsoft services box'
Click 'Disable all' -> Click 'OK'
And Restart your PC now.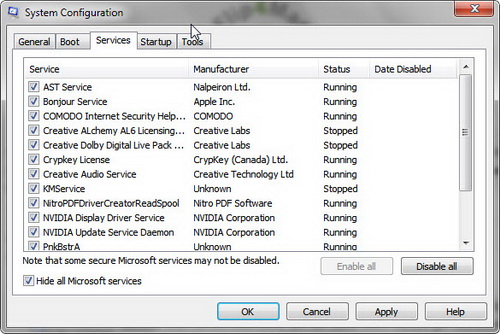 03. Disable Protection Mode in Internet Explorer
Open your IE, head to 'Tools' -> 'Internet Options'
Go to 'Security' tab -> and at the bottom Uncheck 'Enable Protection Mode'
And Restart your IE now.
04. Remove third party Add-ons manually
Third party add-ons can also be the reason by which your IE is not working properly or has stopped working, so its better to remove such add-ons and proceed. The most incompatible add-on with IE is Skype, so if you have Skype installed on your PC please see that you remove the Skype Add-on for IE.
05. Use Internet Explorer (No Add-ons)
Microsoft has provided a feature to use IE disabling all the add-ons attached to it. This will be faster and more stable for browsing purpose.
Close your IE, head to 'Start' -> Click 'All Programs'
Go to 'Accessories' –> 'Systems Tools'
Click 'Internet Explorer (No add-ons)'
06. Remove unnecessary Toolbars
If you have downloaded some flashy or cosmetic toolbars, please remove them. There are some toolbars that automatically gets downloaded from few websites and all. Please remove them.
07. Reinstall your Internet Explorer
It is recommended that if all the above mentioned ways to solve the crashing problem of Internet Explorer are not working in your case, please reinstall your Internet Explorer. If any new updated version is available in market please download and install the latest one.
For you who like to browse using Internet Explorer, hopefully with the tips above it can solve some errors and crashes which happen on Internet Explorer. If you know other ways to solve "internet explorer has stopped working" problem and other problems that often happened on Internet explorer, you can share at the comment form below
Source : www.techonzo.com/2011/03/internet-explorer-has-stopped-working-fix-it-easily
search protection has stopped working