How to Activate Video Calling on Facebook

At last, Facebook released its newest feature, Facebook Video Call. Worked together with Skype, now Facebook is available for you to communicate using Video Chat service just like Video Calls or Video Conference on Skype. Actually, this video chat rumor have been heard from a year ago, but now finally this feature is available for all Facebook user all around the world.
The cooperation between Facebook and Skype doesn't make the Facebook users to have or to make Skype account to make a video call to their friends. And also, Facebook users don't need to install any additional application to use this video chat, all they have to do is to just install a plug-in on Facebook, since this video calling feature is browser-based and users can simply use it.
Facebook's video chat feature also supports multiple users video call (Group Video Chat), but Skype will give an extra payment for this. However, it's completely free if you chat with just only a friend.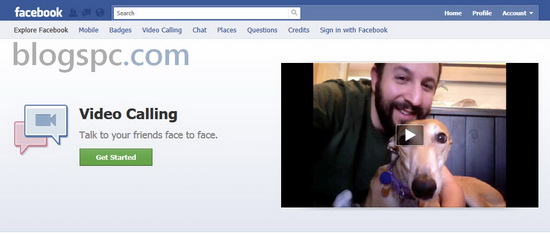 To start using this Video Calling feature, visit http://www.facebook.com/videocalling and then click Get Started button
You can follow this steps to activate Facebook's Video Chat :
1.    Enter this address : Facebook Video Calling
2.    Click this button : Get Started
3.    You will be directed to "Facebook Video Call Plug-in" link
4.    Right after you've finished the download and installed Facebook Video Call Plug-in, you are being able to make a video call by clicking the camera icon displayed on the chat window.
What you need to use this feature is there's WebCam/ Camera on your laptop or your PC, and both user have activated the video chat feature.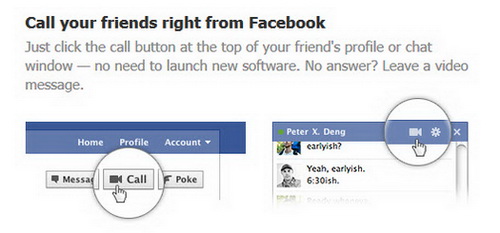 We see that it's interesting to have this new feature on Facebook. What seem obvious is, this kind of feature is giving more enjoyment for social media users.
facebook video calling, facebook video call, facebook video calling plugin, video call on facebook, facebook video call plugin, versión actual del plugin facebook video calling plugin, facebook video calling download, version actuelle du plugin facebook video calling plugin, video call facebook, facebook video call download