Gtalk Offline Installer Download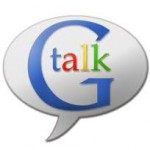 Google Talk is the IM/chat app from search engine giant Google's Own product of Gmail.  The Google Talk downloadable application for Windows presents several highlighting features for communicating for free. Such as Instant messaging, Free PC-to-PC voice chat, Send and receive voicemails, Unlimited file transfers, Gmail notifications on your desktop. The only requirement is that you need an Gmail account to make use of Gtalk. It is build up with a friendly interface with a simple configuration that enable all types of users converse and share files without any problems.
However downloading to a single computer is easy for everyone with an internet connection but it turns out to be time consuming task if you need to install them with  several computers that don't have internet connection. How nice it would be if somehow I could get the url of the file which the smart installer is downloading! Yes you have Gtalk offline installer download that does the job of installation with multiple system very easily without an internet connection.
Gtalk offline installer download here.
If you have any issues with Gtalk offline installer download let us know through comment section and will help you to sort it out.