Google Play : Cloud Based Entertainment Center from Google
Google has released Google Play, the cloud based entertainment center which allow you to save music, film, ebook, and application online. We can access film, music, ebook, or application online from web, Android Phone, and Tablet anytime and anywhere we want.
Google Play combined some Google services such as Android Market, Google Music, and Google eBookstore. You can find Google Play Store which replace Android Market, Google Play Books which replace Google Ebookstore, and Google PlayMusic which replace Google Music on the newest services from Google. All data which we have bought before will still be available on Google Play, we only need to access it from our Google Account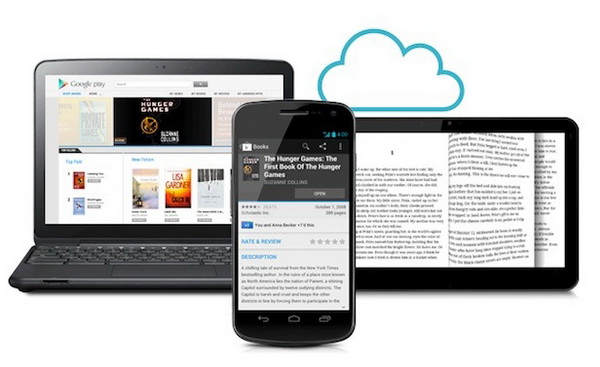 For now Google Play can be accessed completely for them who live on US region. For the people staying on British and Canada, the available services are Movies, Books, and Android Apps. For Australia, the available services are Books and Android Apps, for Japan, Movies and Android Apps. The rest of the country could only get services of Android Apps for the time being.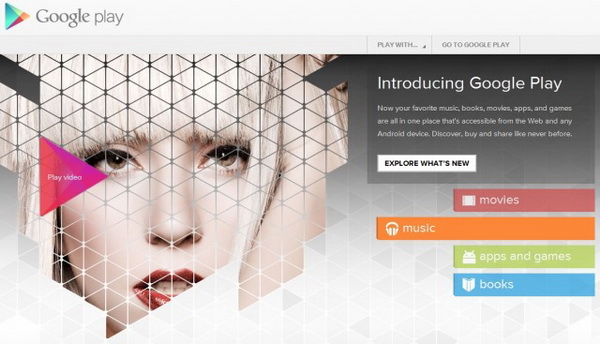 What are the advantage of Google Play ?
As what we quote from Google official blog, with Google Play you could :
Store up to 20.000 song for free and buy millions of new tracks.
Download more than 450.000 Android Applications and Games
Browse the world's largest selection of eBooks
Rent thousands of your favorite movies, including new releases and HD titles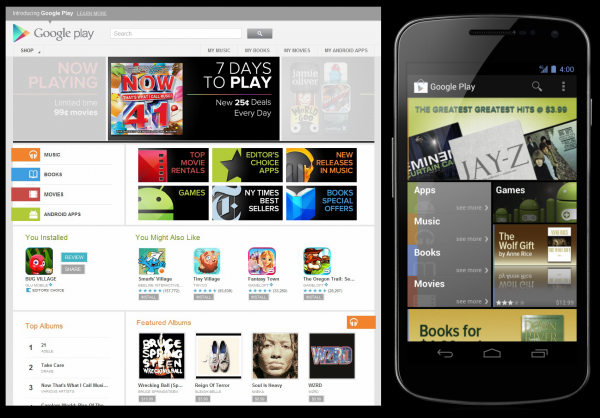 VIDEO : Introducing Google Play
Your favorite entertainment is now all in one place, always accessible on the web and across your Android devices. Now your favorite music, books, movies, apps, and games are all in one place that's accessible from the Web and any Android device.
And for now Google Play also will be shown on the main toolbar of www.google.com. or you can also access Google Play from url : https://play.google.com