Google Chrome For Android Emerges Out Of Beta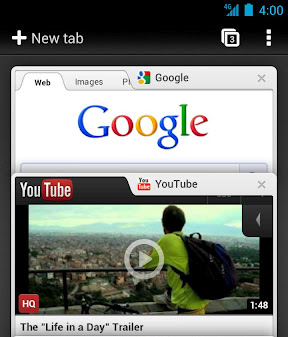 Google today announced that its Chrome for Android browser is now out of beta and available for download via Google Play, Google's web based online store. However this stable version of Google Chrome for Android is only available on devices running Ice Cream Sandwich or later devices. Moreover Google also promises "improved stability and performance fixes", together much intuitive user interface making the browser more tablet friendly. Google also mentioned that Chrome for Android will be the default browser on its new Nexus 7 tablet.
The notable features that comes up with this new Google chrome for android app is that it offers users an alternative to the stock Android web browser and Firefox for Android, and lets users to sync with their desktop browsers. It also features faster page loading, offline reading and the abilities to search and navigate from the same box and to switch through tabs.
Chrome for android beta version was launched only in February but the overall response to the browser was really overwhelmingly positive. Chrome rival released their major update of Firefox for android last week with greater performance enhancements and also the   inclusion of Firefox Sync to synchronize data between desktop and mobile versions of Firefox.
So please let us know which browser works great for you if you happen to try on both.