Get Windows Metro UI Style Speed Dial for Google Chrome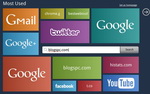 Metro UI Style is one of the popular characteristic from Windows which shown on their newest product such as Windows Phone and Windows 8. For you who love Metro UI and want to show it on your browser, you can use an extension for Google Chrome. With this extension, the speed dial when opening a new tab will come with Metro UI style. You can easily look at sites that you visit often, accessing bookmark, and do search on one page.
There is a search form included in the extension, which you can use for regular search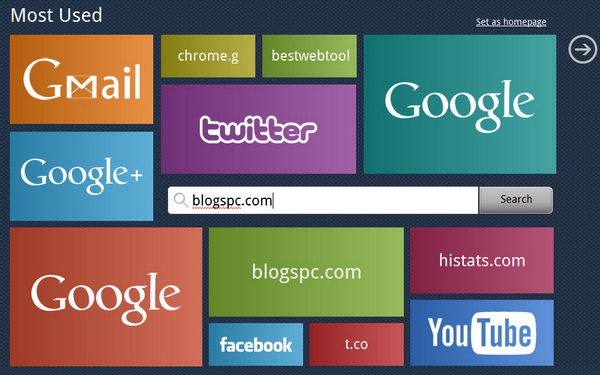 The start page thats personalized, stylish and practical. See your top sites on newtab, access your bookmarks and apps in a click.
See your favorite sites on startup for maximum convenience
Save time with 1-click access to favorite bookmarks & widgets
See everything easily thanks to large dials in bold colors
Search the web quickly and directly from your start page
Benefit from dial sizes directly related to your personal visits
Optimize MySites by using all 3 pages: Most Visited, Favorites, and Apps
From the simple interface, the extension which called "Mysites" seems to be more interesting and giving different experience. But there's also some flaw, which when you opening a new tab, it'll be a bit slower compared to the default. And this extension also don't have the capability to manage, modify, or deleting the sites appeared on Metro UI