FUJITSU UNVEILS Q720 HYBRID TABLET, Ready For Windows 8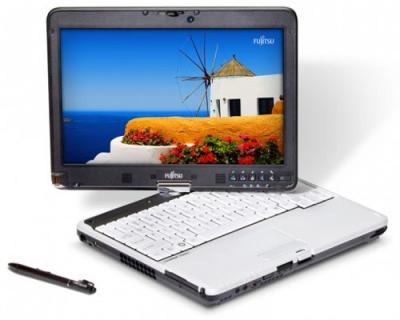 Fujitsu introduced the upcoming Stylistic Q702 business hybrid tablet  and a refreshed Lifebook T902 convertible slate/notebook. Both will arrive later this year with multi-touch display support covering both pen and finger inputs, perfect for Microsoft's upcoming touchy OS, Windows 8.  The Fujitsu is powered by Intel Ivy Bridge processor (i.e. Core i5 or Core i3) which has the feature to support 4GB DDR3 RAM.
Fujitsu Q 702 tablet is brilliantly designed and it has an attractive look.  The screen of Fujitsu tablet is 11.6 inch HD having 10 point touch screen. It has a bulky storage memory of 64 to 128 GB of solid state disk (SSD). The graphics is of high definition which is provided by Intel HD Graphics 4000 GPU. Its batteries can hold a charge for nine hours of operation, and it is greater than most of the product of other company of this range. The price of Fujitsu Q 702 tablet as per Fujitsu is $1099.
The Operating System that it is using is Windows 7 Professional along with the provision to support Windows 8 and after launching Windows 8 by Microsoft later in this year Fujitsu Q 702 tablet will be adopted into it from Windows 7.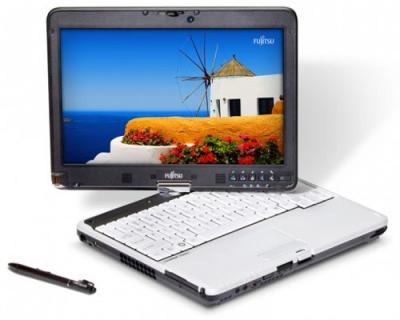 This Fujitsu Q 702 tablet is an easy to use tablet with an optional keyboard which makes the tablet to convert into perfect notebook which helps to create content easily. The Stylistic Q702 also includes a suite of security features such as a biometric fingerprint sensor and other embedded mechanisms.These technologies are the latest and thus the availability of these technology make Fujitsu Q 702 tablet a high rated tablet.
The resolution that it provides if of 1366 x 768 along with the screen has Gorilla Glass coating and the brightness is of 400nits. Along with the above features it also has 2 USB connecting port one VGA and Ethernet jack.
Fujitsu Q 702 tablet is one of the choicest able tablets in market and it has an attracting two outlook one is of tablet and other is of notebook (after addition of keyboard). Use Fujitsu Q 702 tablet and have fun.
fujitsu Q720