Friendster's New Concept 2011 – a Game Platform

Still remember Friendster? Yes, most internet users must have used Friendster, a former most famous social media service. Friendster has once reached its top success as a social network website, before then was replaced by new social media Facebook and new micro blogging Twitter.
Since Facebook came, Friendster usage was having degradation, and even now many people starts to forget it. But now, Friendster that now belongs to MOL Global Pte Ltd. Centered in Malaysia, has a completely new different concept. Now Friendster appears as a Game Platform. 
Internet reviewers predicts this social network platform to game platform transformation is a right step, considering Facebook's strong and stable domination as social network website is hard to Friendster to overcome. Moreover, Google just released Google+, a social network website.
For you who haven't visited Friendster again, and you curious to know Friendster's new concept, you can visit Friendster right after this and try their new features.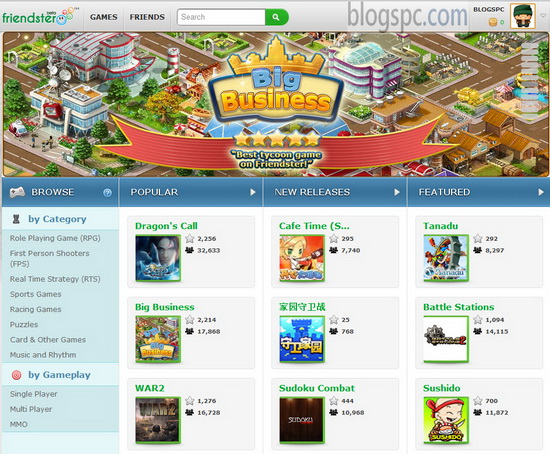 Visit Friendster – www.friendster.com