FreeOpener – Application For Opening Many Types and File Formats

FreeOpener is a free program designed to open almost all types of files which you find on your computer or type of files you find on the internet. Using this program we can open more than 70 file formats including the common media file formats such as AVI, WMV, FLV, MPG, MOV, MP3, WMV, MID, WAV, PNG, JPEG, BMP, GIF, TIFF, ICO, RAW, PDF and more.
Free Opener also can open Office files such as DOC/DOCX, XLS/XLSX, CSV without having to have the Microsoft Office program. This programs capability to read/open many types of files because FreeOpener has a few software's in it such as – system wide media decoders (K-Lite Codec Pack), Adobe Flash, ActiveX Object, and MS .NET Framework.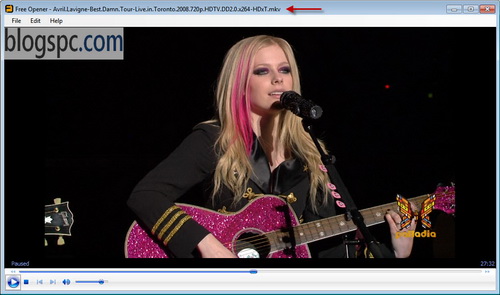 I think this is a great program for everyone to have considering its capabilities to open many file types with only a single program. Because by using FreeOpener we do not need to install many programs to open certain types of files. Especially for you who travel a lot and always using a public laptop or PC.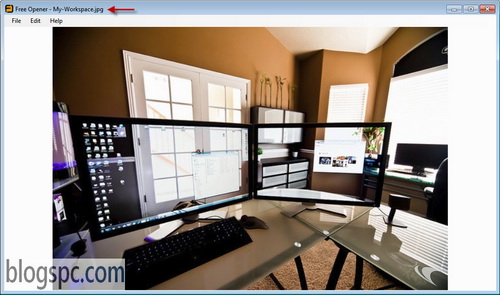 But I don't recommend this program to be your main tool to manage and look at different types of file that you often open. For example, to open a Office file its best that you use Microsoft Office or to listen to an audio file its best that you still use programs such as Winamp or Windows Media Player
Features of Free Opener – A powerful application to open the most popular file types :
You can open DOC/DOCX, CSV. XLX/XLSX files with Free Opener. You don't have to install Microsoft Office to open them.

You can actually extract (as opposed to just view)

compressed archives

: (7z, ZIP, RAR, GZ, TAR, TGZ, and JAR)

You can watch AVI, FLV, MPG, MOV, MP4, WMV video files with Free Opener's powerful media player.

You can listen to any music file including MP3, WAV, MID, WMV files with Free Opener's powerful music

You can view PNG, JPEG, GIF, BMP files with its powerful image viewer.

You can open 70+ other file types without using any other software.
Download : FreeOpener
free opener offline installer, freeopener, free opener virus