FotoBounce – Application To Manage Photos for Facebook or Flickr
Fotobounce is a desktop client application that gives a lot of features to help you manage photos on Facebook or Flickr directly from your desktop without having to open a browser. Eventhough many features are available, this application is a Freeware (Free Version – Ad Supported)
With this Fotobounce application you can download a photo album on Facebook, upload photo to Facebook and Flickr gallery, or only browsing photos as a slideshow without having to download photos locally. You can also connect to your photos remotely with our Fotobounce Viewer application.
The download Feature that is available on Fotobounce isn't limited to your own album, but you are free to browse and download your friends photo album in your Facebook account. With this of course is easier to re-open the downloaded photo albums even in offline.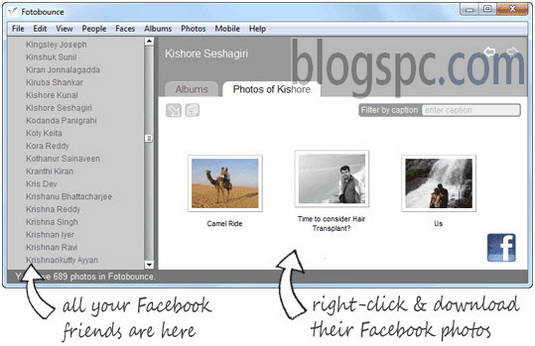 Fotobounce also has a face recognition feature (similar to what we use in Google's Picasa) so you can quickly mark photos on your desktop and tag your friends, and this tag will be kept until uploaded to  Facebook.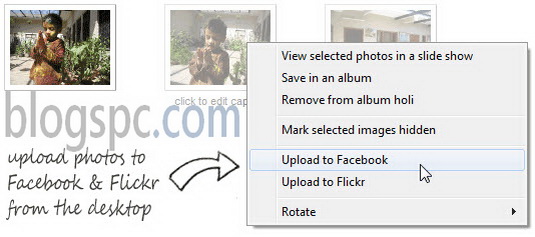 You can connect to Facebook, Flickr and AirSet with full two way transfers of photos. Fotobounce is still the best solution around for working with Facebook
Create private photo sharing networks

Transfer full resolution photo images

Identify and tag family & friends

Built-in face recognition

Organize your photos by People in addition to Collections, Events and Places

Facebook, Flickr and AirSet integration

View photos from your mobile device
All the features above can be used easily with only a few clicks and you can easily manage your photos on Facebook, Flickr and AirSet.
Download Fotobounce : http://fotobounce.com/download/