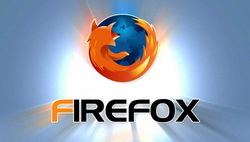 Mozilla has released their newest version of Firefox browser, Firefox 12 which can be downloaded for Desktop users : Windows, Linux, Mac and also Android devices. Couple times recently, Mozilla often do update on their browser. This raises some debate where some people consider this is too rapid, there won't be significant changes on each version. But of course every update Mozilla does are for repairing bugs and obviously increasing the performance of Firefox
Actually the Interface of Firefox 12 don't have significant changes compared with the previous version, but on Firefox 12 there are some bugs repaired. Some of the bugs repaired are "Find in Page" Function, also the Link copied on download manager windows will automatically be downloaded. And there are still some new feature added on the newest version of Firefox 12.

For those curious to see what's changed from version 11, which was released less than six weeks ago, here's what's new:
Windows : Firefox is now easier to update with one less prompt (User Account Control)
Page Source now has line numbers
Line breaks are now supported in the title attribute
Improvements to "Find in Page" to center search result
URLs pasted into the download manager window are now automatically downloaded
The column-fill CSS property has been implemented
Support for the text-align-last CSS property has been added
Experimental support for ECMAScript 6 Map and Set objects has been implemented
Fixed where WebGL performance may be degraded on some OS X hardware
From what we heard, Firefox 12 will be the last version which can support Windows 2000, Windows XP RTM or XP Service Pack 1. But Firefox 13 and above will only support minimum of XP SP2
Download Firefox 12 for Windows, Linux and Mac (Offline Installer | Standalone | Direct link) right away from the above links provided. Enjoy Fast and Secure browsing always. Thanks for reading and you may share this post to tell your friends also about this major upgrade by Mozilla.