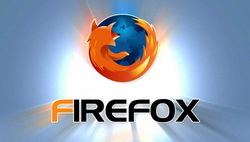 Mozilla has released the latest version of Firefox browser. For now, Firefox has already available with the newest version "Firefox 10". Firefox 10 comes with some new features and have some significant improvement from the previous version. Firefox now comes with better interface, light, and faster compared to the previous versions.
Firefox 10 can be updated directly online by clicking Firefox Menu > Help > About Firefox, or you can download Firefox 10 Offline Installer from the download link which I will provide below this post. For user and fans of Firefox, it is a must to update your Firefox to the newest version so your browsing experience will be better
What's New in Firefox 10 Browser – The latest version of Firefox has the following changes :
Completely redesigned search suggestions feature
The new tab page will be more like Google Chrome and will feature tiles of bookmarks and most visited pages
The forward button is now hidden until you hit the back button
The compatibility issues with the add-ons seems to be solved to some extent and most of the add-ons are now compatible with Firefox 10 Final by default
More adaptability to HTML5 with supported HTML5 video and audio
Patches and fixes will be delivered through add-ons which will make Firefox more stable while you don't have to update Firefox to a new major version.
Silent updates feature has also been added. Hopefully the critical updates will be downloaded and installed automatically without annoying the user.
There are some known issues in this release of Firefox 10 :
Two-digit browser version numbers may cause a small number of website incompatibilities
If you try to start Firefox using a locked profile, it will crash
For some users, scrolling in the main GMail window will be slower than usual
Firefox notifications may not work properly with Growl 1.3 or later
Under certain conditions, scrolling and text input may be jerky
Silverlight video may not play on some Macintosh hardware
For more details about the bug list, you can head over to release notes bug list : Firefox 10.0 Bug Fixes
Firefox 10.0 can be downloaded from this following link (Offline Installer | Standalone | Direct link), please choose the OS that you use, Windows, Linux, or Mac.