Finding Technology and Feature Being Used in a Site or a Blog

sitonomy.com is online service that allows you to know what technology is being used by a website or a blog, for free. It's very simple, just insert the URL address into this online service. Then sitonomy will automatically gives you a list of technology components being used by a website, like advertising networks, blogging platform, widgets, feed providers, external libraries, traffic analytics tools, server software, and more.
This online service is suitable for website developers who has websites or blogs, and this can be used to know what technology is being used by your favorite websites. To use this service, visit www.sitonomy.com. And for you who have blog or website, you can also use www.bestwebtool.com to know informations of your website or blog.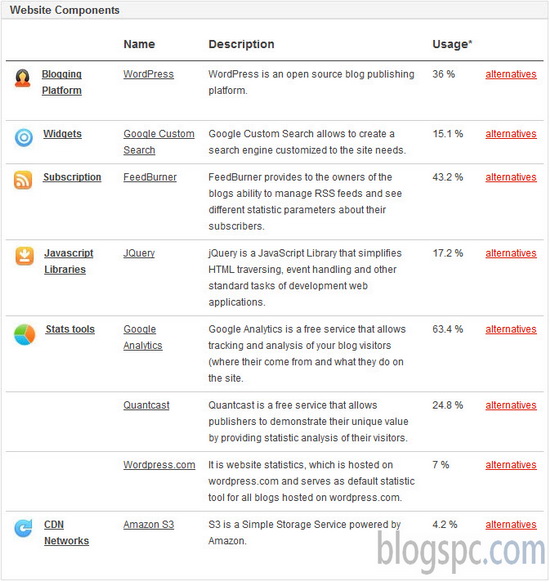 Another great feature that Sitonomy offers is the ability to look up alternatives to any of these technologies. Simply click the alternatives link for any technology to see the possible replacements.