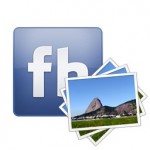 Photos are the memoirs of our life. More and more people are using Facebook to share their photos and videos. The web-based Facebook photo uploader is kind of bulky and sometimes it crashes your browser. You should try out the following Facebook photo uploader if you frequently upload photos to Facebook.
Facebook photo uploader
These Uploader do the same task as the default Facebook Photo Uploader do but this desktop software is more reliant and handy.
Very powerful FireFox plugin not only for facebook, but supports many different services like Flickr, Picasa, Box, net etc. If you don't want to install                     dedicated program  on your computer – maybe this choice is for you.
Handy tool for Picasa users – an easy way to quickly upload photos directly from Picasa to Facebook.
There are many more Facebook photo uploaders, only a few are mentioned over here. Try this tools and enjoy a more advanced way to upload photos on Facebook.