Extend Twitter.com feature, using Twitter Extender
Twitter Extender is one of the extensions you should have if you want to use twitter more interesting in Chrome browser. Twitter Extender will add some features on your twitter directly on the twitter.com website page you open with Chrome.
By using this extension You can retweet a tweet with the old "RT" style by clicking on "RT" link. You can also send message to your friends directly with just clicking the DM link. And besides, you are also integrated with the longtweetsplitter.com service, so you can send long tweet message with more than 140 characters.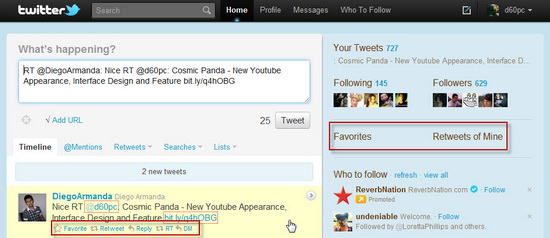 Twitter Extender Features :
Old Retweet style : You can retweet a tweet with the old "RT" style by clicking on "RT" link.

Reply to all : if you participated in a conversation with more than one person you can use reply to all by clicking on "Replay to all".

Direct Message : you can send a direct message easily by clicking on "DM" link.

Switch Tweet Direction : helpful feature for reading Right-To-Left written Tweets ; Arabic Tweets for example. 

Highlight your mentions in timeline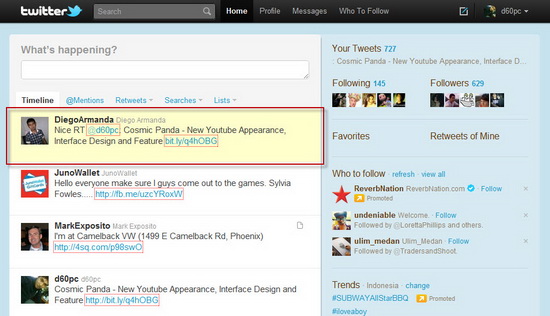 URL Shorten Service

Hide Mentions ? (Allow you when viewing a twitter user profile to hide the mentions in order to view the public tweets )

Auto switch direction when tweet in Arabic 

Integration with (longtweetsplitter.com) to submit long tweets