Best Websites to Download Free Icons

To make it easier and faster for design process, I usually use free stock of free icon which I downloaded like some of these websites. They are provided in some formats, those icons on the websites are free for you to download and use for design needs or just icon on your computer.
Here are some websites which provide free icons which you can see and download freely :
1. Iconfinder.com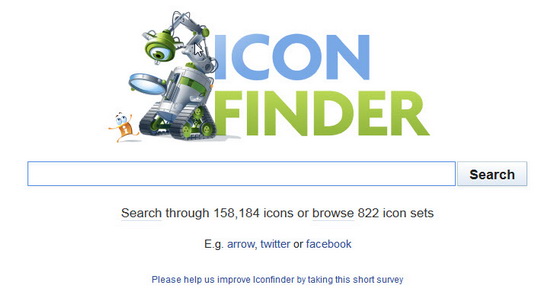 Iconfinder is sites which I often visit to look for design material especially icon, with easy and to the point navigation, this website is worthy to be the first in my review. You can type like facebook, twitter, Android, rss, etc to look for icons which you need and instantly you will find a lot of free icons that you can use.
2. Findicons.com
Similar to Iconfinder, Findicon have more advertisement than Iconfinder (based on my opinion), but in here you will find even more free icons which is free to be downloaded.
3. Iconarchive.com
Once I look for Facebook icon in Iconarchive, but what come out was picasa icon, flick icon, etc, even when it still dominant with facebook icon. Even so, the icon stock resource here are very attractive and based on my opinion, some of it are very good.
4. iconwanted.com
Different with the free sites above, even when I see it based on alexa point of view it still somewhere above 1 million, but this site is suitable if you want to find icon resource, lot of good icons in here.
Those are some of my review on this post about free icon. If you have other reference website, please share it in the comment box.