Apple's thinnest tablet: iPad Mini Could Reach This Fall [Rumor]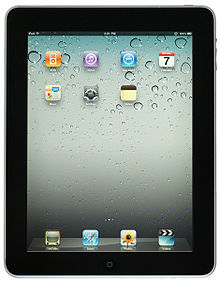 Mac lovers can get ready for a new 7-inch iPad, which could be released this fall.  A new 7.85 inch iPad mini is all gearing up to get launched in September by Apple, it will be much thinner this time compared to the present 10" ipad.
According to the reports Apple is expecting to sell new "ipad mini" between 7 and 10 million in the 12 months following the launch of the new product claim sources. Sources also claims that  the ipad mini is to feature the G/F2 technology, with Nitto supplying the key thin-film materials, and Nissha Printing and TPK producing the touch screens, the sources said.
Rumours of a 7inch iPad continue to be viewed with some skepticism, however, as the late Apple co-founder Steve Jobs famously dismissed the idea in October 2010, saying: "The 10in screen size is the minimum size required to create great tablet apps. 7in tablets are tweeners: too big to compete with a smartphone, and too small to compete with an iPad."
However it is believed that the Apple might have come up with this thinner version right after the big success of the Amazon's KindleFire. It looks like Apple's new tablets will be in direct competition with Amazon's kindle. They are expected to be priced between $249 and $299.
?????? ipad