Apple iWatch : It's is more than what you think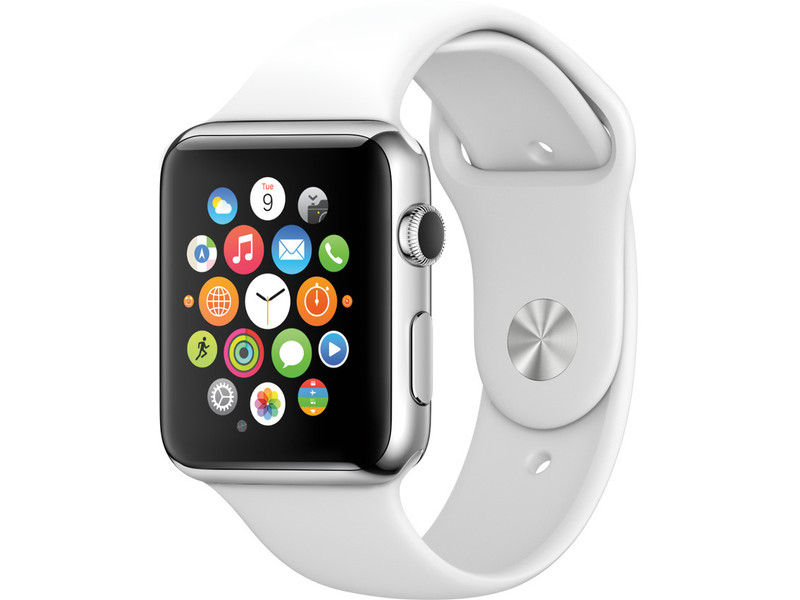 Apple fans have got lot to cherish in this year, as Apple has brought in the much hyped iphone 6 and iphone 6 plus. However they haven't stopped in there, now it's high time not only hold on with your iPhone in your hands but wear iwatch in your wrist.
Unlike its rival, the Motorola Moto 360 with its circular-type face design, the Apple Watch sports a spectacular rectangular-type face design with rounded-off corners — much like how the design of most Apple devices are. However it has been said that Apple iwatch will make its presence in the market only in early 2015 starting at $349 in the US, with prices elsewhere yet to be announced (a rough conversion would be £220)
So you might throw down a question what could be special with this Apple iwatch. To make it simple iwatch is more than a normal watch. The Apple Watch is a music player like an iPod, a fitness tracker with heart-rate measurements, a communications device that will send and receive messages, calls and audio recordings, and a handheld portal to other apps, too. It also makes payments via Apple Pay. It can also control your Apple TV and act as a remote for connected smart home devices.
More interestingly Apple claims that their new iwatch can also act as a digital key to open a smart lock on a front door at home. You could also gain full access other home-automation features, such as smart thermostats, using your iPhone's wireless connection as a conduit.
iWatch features myriad sensors which let you to measure metrics such as steps taken, calories burned, and pulse rate. Movement information is relayed to two separate fitness-related apps, giving users an overall picture of their daily activity.
When moving into the designs of the Apple iWatch it comes up with two sizes of 38mm and 42mm (1.5 and 1.7 inches), with six different casing materials and six separate interchangeable band options. Organized into three separate collections, from the simple "Sport" to the high-end luxury "Edition," the Apple Watch has been created to appeal to a wide range of tastes. Apple Watch, has a stainless steel case, ceramic back, and a sapphire crystal. The Apple Watch Sport has an aluminum body, composite back, and Ion-X glass screen. The Apple Watch Edition has a ceramic back and sapphire crystal, but also adds 18-karat gold to its body.
These watches sports a highly durable, scratch-resistant sapphire crystal display and are combined with several of the six available bands in eighteen separate configurations.
The Link Bracelet is available in stainless steel and space black stainless steel, while the Modern Buckle comes in soft pink, brown, and midnight blue. The Leather Loop is available in stone, light brown, and bright blue, and the Classic Buckle comes in black. The Apple Watch casing can also be matched with the Sport bands in black or white.
iWatch Specifications
Two sizes: 38mm and 42mm
Options: Stainless Steel, Silver Aluminum, 18-Karat Yellow Gold, Space Black Stainless Steel, Space Gray Aluminum, and 18-Karat Rose Gold
S1 processor
Starting at $349
Early 2015 Launch
What do you think of Apple iwatch and its specs.. Let us know through your feedback in comment section below