Apple iPad Mini vs iPad 2 vs Apple iPad 4 (Retina)
Not sure which Apple iPad is best suited for your needs? In this article we'll thoroughly compare the Apple iPad Mini against the iPad 2 and the Apple iPad 4 (with retina display).
But first, it is time for a short Apple iPad history lesson, one that hopefully will place current Apple iPad tablet range in more context.
Apple iPad 1, 2, 3, 4, Mini
Back in 2010 when Apple introduced the original Apple iPad, the tech world was filled with awe. Sure, tablet computers existed as a concept for a few full years, but until Steve Jobs introduced the original iPad, there were no fully functional tablets that customers could purchase. Shortly after the official release, customers worldwide were embracing iPads faster than any other device in history (that's an approximation, of course).
Fast forward a year and a half, and at the end of 2011, the Apple iPad 2 rested comfortably at the top of the tablet market, as all electronics companies that have tried to build and commercialize a tablet have failed miserably (among them counting names such as Samsung, HTC, Blackberry, HP and Sony).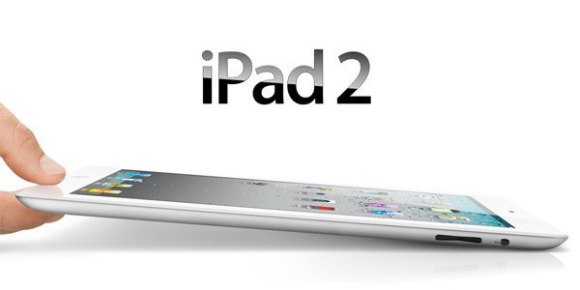 With the iPad 3, Apple remained consistent with its "one device version per year" model that served them so well in the past. Announced in March 2013, the now discontinued Apple iPad 3 was the first iPad model to come with a "retina" display. However, just six months afterwards in October 203, Apple introduced the iPad 4, essentially an iPad 3 model that used a much improved processor – GPU combination, the Apple A6X.
However, as the Android ecosystem has consistently delivered better and better tablets in the mid-range sector of 7 inch tabs, Apple has turned to diversity as an alternative weapon in defending its dominant grasp of the tablet market. Along with the iPad 4, Apple have also introduced the iPad Mini, a smaller, more portable (but also more mid-range) model.
As we speak, a potential iPad buyer would have a tough time deciding between the iPad 2, the iPad Mini or the iPad 4 (with retina display). But before we get to analyzing the overall experience on these three different tablets, it is probably time to get to know how well they fare against each other if we're to divide that experience by its components.
Display
In the display segment, the differences between the Apple iPad Mini and the iPad 2 are mostly related to one aspect: size. The 7.9 inch LED-backlit IPS LCD panel on the iPad Mini works at the same 768 x 1024 pixel resolution as the 9.7 inch IPS display on the iPad 2.
However, since the iPad Mini is cramming in an equal number of pixels on a smaller surface, it has a slightly more crisper display than the Apple iPad 2. Mathematically, this is expressed by the Pixel Per Inch (PPI) density, a segment where the iPad Mini wins by 162 to 132. But to balance things out, the iPad 2 does offer the advantage of more screen real estate.
If the iPad Mini and the iPad 2 have mid-range displays in our current times, the Apple iPad with retina display is often referred to as the ultimate benchmark of mobile displays. The 9.7 inch IPS display works at a resolution of 1536 x 2048 pixels, meaning that it features a PPI density of 264. Add great saturation, contrast and color reproduction in the mix, and the Apple iPad 4 features what can easily be called a great display.
Internal Hardware
Just as was the case when it came to their displays, the iPad Mini and the iPad 2 are equipped very much the same in terms of internal hardware, as they are both centered around the Apple A5 SoC (system on a chip). The Apple A5 chip encompasses a dual-core 1 GHz Cortex-A9 and a PowerVR SGX543MP2, and both these tablets feature 512 MB of RAM.
If all these numbers and letters mean little to you, what you really need to know is that although iOS was properly optimized for these components, their overall performance level is somewhat mid-range by current standards.
To further continue on a similar pattern, the Apple iPad 4 (Retina) is a much more modern device in terms of raw processing power. The Apple A6X SoC that's at the heart of the iPad 4 consists out of a dual-core 1.4 GHz Swift processor and a quad-core PowerVR SGX 554MP4 GPU. Add 1GB of RAM memory and the A6X features very well in benchmarks, as well as real life usage.
Design and Footprint
Up until the iPad Mini, Apple did not change too many of the lines of a standard iPad model. However, true to its name, the iPad Mini gives of the impression of a smaller version of the iPad. With the obvious exceptions of size, the only thing that strikes out about the iPad Mini is a somewhat narrower bezel.
The Apple iPad 2 and the iPad 4 differ in only a few aspects visually, a fact aided by their equal overall height & width, as well as by the size of their displays. In this context, the iPad Mini is quite a unique member of the iPad line, as it is noticeably more compact and lighter, thus more portable.
The following might not be an obvious fact judging by the diagonal of the display (7.9 inches on the iPad Mini vs 9.7 inches on both the iPad 4 and the iPad 2) but the Apple iPad Mini occupies a surface by 40 smaller than that of the iPad 2 and the iPad 4 (Retina), and an even smaller volume thanks to its thinness.
The portability of the iPad Mini is one that matters the most in the context of this article.
Role-Playing
As it turns out, there are two main factors that should influence your purchasing decision: the way you plan to use your tablet and your budget. Here are few scenarios, hopefully you'll be able to resonate with one of them:
The Student Profile
Main Concerns: Price, Portability
As most students are on a tight budget, purchasing the Apple iPad 4 is probably not an option, as the 16GB Wi-Fi version is priced at $499, while the LTE-enabled model with the same amount of internal storage is priced at a steep $629.
But if we're also to add in the fact that students are in need of a portable device, the Apple iPad Mini seems to be the perfect choice as it is not only the cheapest, but also the most ergonomic tablet currently available in Apple's product range.
This does not mean that the extra screen real-estate of the Apple iPad 2 is not useful for charts and such, but most students are likely to find this aspect as being secondary to portability.
The Designer Profile
Main Concerns: Display Size, Display Quality
As a designer, you probably need not be reminded, but up until a certain upper limit, the larger the display you work with, the better off you'll be. In translation, designers should not give in to their budget restrictions, meaning that they should avoid the iPad Mini. For designers, the iPad 2 should be their minimum entry point.
However, we also have to consider that another important aspect for designers is the quality of the display. From the looks of it, no designer that plans to purchase the Apple iPad 4 will disappointed.
The Developer Profile
Main Concerns: iOS Updates, Display Size, Performance
All iOS app developers should test their apps on a variety of devices, but if a developer should purchase just one tab, that would definitely be the Apple iPad 4, and for a number of reasons, neither of which being its steep price.
The number one reason why an iOS app developer would want to purchase Apple iPad 4 is that it will continue to receive iOS updates for a substantially longer period. Having a tablet that runs the latest iOS for iPad is going to be an obvious priority. The second reason is that both the iPad 2 and the iPad Mini have very non-impressive specs, meaning they are likely to be pushed to the max by tomorrow's wave of iOS apps. The third reason is that designing apps for resolution as high as that of the retina display requires a whole lot of tweaks, and without a display that actually runs at such a resolution, design could be quite a daunting task.
If you're more of an all-round developer and only briefly deal with iPad apps (or on an impossibly tight budget), deciding between the Apple iPad Mini and the iPad 2 is of no real importance to your profession (both use the same resolution, the same processor, the same GPU and the same amount of RAM), so best be sure to judge by your own personal preferences.
The Doctor Profile
Main Concerns: Performance, Display size & quality
As a doctor, you probably have to work with loads of sheets and documents during a single day, so it goes without saying that a doctor really needs a powerful tablet that can deal with loads of data without noticeable lags. Unfortunately for doctors on a tight budget, this also means that the first choice of a doctor should be the Apple iPad 4.
However, if you're a doctor on a budget, you might be inclined to pass on the iPad with retina display, and have a tough time deciding between the Apple iPad 2 and the iPad Mini. Since these two tablets both feature the same internal hardware, it is probably a wiser choice to go for the iPad 2 and take advantage of the extra screen real estate so numbers and figures are displayed on a bigger surface.
16 GB, 32 GB, 64 GB or 128 GB
Unfortunately, although memory is cheap these days (just take a look on Amazon and compare prices for high-speed 64 GB SD cards), Apple iPads cannot work with microSD cards, meaning that you should carefully decide how much internal storage you're going to need inside your iPad. Even sadder is that Apple asks for $100 for each step you take up the internal storage scale. Here's a quick guide that you can use:
– Go for 16 GB of data if you are really on a budget. As tablets are great media consuming devices, you're probably going to store a number of videos on your iPad, and as videos take up loads of internal storage space (as do most graphically intense games), you're quickly going to feel constrained by your 16GB cap. If you plan not to store videos or play graphically intense games, 16GB is probably going to be enough if you take good care in managing the storage space. Unfortunately, the Apple iPad 2 is now available in the 16 GB version only.
– Going for 32GB of internal storage space inside your iPad is probably the best choice, as it properly balances the price and the utility. Most iPad users will find 32GB to be enough for a mobile device, but deleting old movies and games that you never play will surely become a monthly/weekly routine.
– Go for 64 GB of internal storage only if you have enough a budget to afford it. This will allow you to store a ton of movies, games and data.
– The Apple iPad 4 is the only iPad that comes in a 128GB version, although the steep price is probably going to set most users off, and for good reason. Go for a 128GB iPad 4 only if you have a medical condition that stops you from deleting any movie or game, no matter how old or how big.
Conclusion
Hopefully, you now know which Apple iPad model and version is best for you, depending on your budget, profession and personal preference. If you feel like we have misjudged a certain scenario, please let us know what you would change in this article via the comment section below!
ipad 4 retina