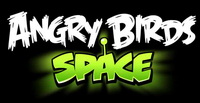 Who doesn't know Angry Birds Game, which from the first time launched until now have become one of the most popular games by the people, not only children but also adults. Angry Birds have released some version and episodes, and the newest version are Angry Birds Space which launched not long ago. For you who haven't got your chances to play Angry Birds Space yet, you can download it on my post before here : Angry Birds Space Download
And for you who like Angry Birds, you can decorate your Desktop interface with Angry Birds Space Theme. Windows8Themes.net has release a new theme for Windows 8 and Windows 7. This theme have 10 High Quality (HQ) walpaper of Angry Birds Space with 1920 x 1080 pixel resolutions.
Angry Birds Space Themes are available on two version, Windows 8 and Windows 7. Need to know that Windows 8 theme pack are not compatible with Windows 7. You can check out our themes gallery for more Windows Themes.
Angry Birds Space Windows 7 Theme Free Download